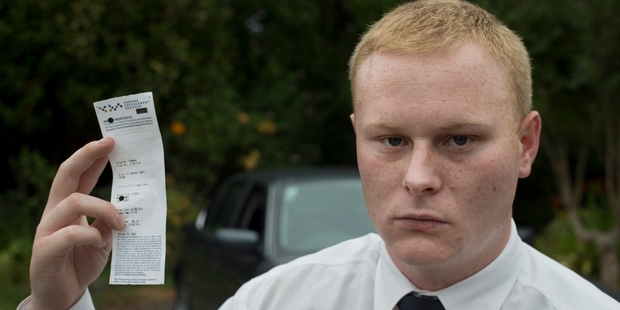 Civil Justice   will now be known as  Parking enforcement services , the name change has been registered with the companies office    our trading name will however remain  as civil justice
There is  a very good reason for this  as we wish to draw attention to the fact that  every day   possibly hundreds of people are   being made to pay  fines by coercion  through  fear due  threats of wheel clamping and extra penalties if they do not pay the demand. Civil Justice has decided to do something about  this
If you have had a  Parking breach notice from parking enforcement services  then you need to  k read our posts and above all DO NOT PART WITH ANY MORE $$$$$$   they have  absolutely no right   to your money .
There was once a company  called Parking Enforcement Services Limited     it existed between  13 July 2009   until 28 February 2014 when it changed its name to WILSON SECURITY NEW ZEALAND LIMITED  company number  1017779
Since then it appears that PARKING ENFORCEMENT SERVICES has become a division of Wilson Parking New Zealand limited  company number 487351.
This means that  there  is actually no legal person named Parking Enforcement Services  and   you actually have no idea  who  this is until you   get   a little  strip of paper which looks very much like a council parking ticket .
Everything  about this ticket makes you  think that you have  had an official parking fine  but this is not the case.
Unlike council parking fines which are backed by council by laws  these   tickets rely on   contract law  and that is where   it all comes unstuck .
If you have had a ticket  from  parking enforcement services   please contact us and we will provide you with  a step  by step what to do next.
I the mean time  you may wish to read various  associated news articles   You may note that  in some of the   articles  there are  officials who state that the fine is legaly binding, but circumstances changed  from  28 February 2014  when Parking enforcement services ceased to be a legal person .  More soon
Carpark firm Tournament defends $65 penalty
Driver's warning after parking fee battle with Wilson Parking
Legality of parking fines questioned by lawyers after woman's $65 fee for being 11 minutes late
Student challenges fine fee for broke-down car
Countdown customer's toilet trip a $50 shock
Wellington parking enforcement brought back in-house by Council
Parking ticket paid – fined two minutes later
For a day at the mall, add $45 parking fine
In November 2014 Her Honour, Justice Helen Winkelmann, Chief High Court Judge gave an address at the New Zealand law foundation and Otago women's lawyers society Ethel-Benjamin-Address-2014-Justice-Helen-Winkelmann.In this she traversed several topics  including "The trend to increasing numbers of unrepresented litigants"
Her honour ,refers to  No Justice Without lawyers — The Myth of an Inquisitorial Solution. from which she quotes
Since lay persons are not familiar with the substantive law and court procedure, they
have difficulty to prepare adequately and to comply with rules and court orders, with
the result that the court is forced to devote disproportionate time and effort to cases
involving [them].
This is a primary concern  as the  process for representation has evolved over  centuries, it is complex and not user friendly . There are rules within rules and lawyers know how to use them to their  advantage . But what comes out of the  speech more than anything  else is that the court relies upon the legal representation
There is also another aspect to the adversarial model which depends upon legal
representation. It is the reliance that judges place upon counsel to never knowingly mislead
the court in matters of fact or law. This duty of counsel enables the system to function
efficiently and maintains its integrity. It frees the Judge from having to conduct his or her
own inquiries to independently check the veracity of what they are told by counsel. For
counsel this duty flows from the fact that counsel are officers of the court. It is also a
manifestation of the obligation on all lawyers to uphold the rule of law, an obligation now
given statutory recognition in the Lawyers and Conveyancers Act 2006.

When analysed in this way, it becomes clear that representation for a party is central to the
Judge performing the Judge's task.
This may be all good and well   and this would  work if lawyers   acted in accordance with the law  and especially section 4 of the lawyers and Conveyancers Act 
4

Fundamental obligations of lawyers

Every lawyer who provides regulated services must, in the course of his or her practice, comply with the following fundamental obligations:

(a) the obligation to uphold the rule of law and to facilitate the administration of justice in New Zealand:

(b) the obligation to be independent in providing regulated services to his or her clients:

(c) the obligation to act in accordance with all fiduciary duties and duties of care owed by lawyers to their clients:

(d) the obligation to protect, subject to his or her overriding duties as an officer of the High Court and to his or her duties under any enactment, the interests of his or her clients.
Where all this unhinges  is that  there is an assumption that lawyers   comply with  the law .
When lawyers use the law  as a weapon of destruction instead of a weapon of peace   then  the opponent is placed at a  distinct disadvantage .
Purely by the definition  given above and the assumptions of the court in  the  honesty and integrity of a lawyer place  a lay litigant at  a disadvantage. Because a lawyer simply making a statement  to the  court in an un sworn unsubstantiated manner  carries with it the  assumption that what he says is true  and he would not be saying it unless it is true.
Lawyers know   that they  can tell lies   and get away with it because their  law society is also their disciplinarian
The  conflicting roles of he law society  and lack of independence from its members  ensure that  lawyers can divert an investigation into their  conduct by  making wide sweeping claims  agaisnt  their accuser.
The standards which are enforced by the law society are not those set  out in law  but the  standards which they feel comfortable with.  Make the standards too rigid and your members will not be able to win their court actions with the  tricks they have  master over the years.
There is a back up system  though the LCRO  , this   is  set up and funded by the law society , because they fund it there are very few LCRO officers  and  lawyers have  learned that if they pay the $50 and appeal to the LCRO then the system effectively bogs down .
We are compiling a series of books which show the tricks and deceptions which lawyers use to win  court cases. each of these place  lay litigants at a disadvantage and each proves that  some lawyers have  very little or no regard for the law and that there is  almost no accountability  for them so they can get away with it .
we need to  separate the  functions of the  law society so that they do not  have both the
66

Representative functions

The representative functions of the New Zealand Law Society are to represent its members and to serve their interests.
and the regulatory  role.
65

Regulatory functions

The regulatory functions of the New Zealand Law Society are—

(a) to control and regulate the practice in New Zealand by barristers and by barristers and solicitors of the profession of the law:

(b) to uphold the fundamental obligations imposed on lawyers who provide regulated services in New Zealand:

(c) to monitor and enforce the provisions of this Act, and of any regulations and rules made under it, that relate to the regulation of lawyers:

(d) to monitor and enforce, throughout the period specified in any order made under section 390, the provisions of this Act, and of any regulations and rules made under it, that relate to the regulation of conveyancers:

(e) to assist and promote, for the purpose of upholding the rule of law and facilitating the administration of justice in New Zealand, the reform of the law.
It is the Ministry of Justice which administers the act,  but we do not believe that there is  any one  actually monitoring  the  manner in which the law society   administers it  obligations to the public or that of its members .
We would like  any one   who has   suffered at the hands of  any  cheating lying lawyer  to  contact us   so  that we  can include your evidence  in our research  so that other  too may learn
It would appear that New Zealand is  over riding the  requirements of not only the universal declaration of Human rights  article 10 but also the  International Covenant on Civil and Political Rights article 14
Both state pretty much the same
All persons shall be equal before the courts and tribunals. In the determination of any criminal charge against him, or of his rights and obligations in a suit at law, everyone shall be entitled to a fair and public hearing by a competent, independent and impartial tribunal established by law.
Yet in our bill of rights the  only persons who get an assurance of a " fair and public hearing by a competent, independent and impartial tribunal" are those  who have been charged  with a criminal offence
In civil matters  you are on your  own   running the  gauntlet and there is nothing fair about  it  .
I have  sent an OIA to the minister of Justice  who has  said that there is no justice any way  .. so as   one  reader puts it..  then what is she minister of   Minister of In- justice ?  or perhaps minister of Milk promotion
Dear Minister of Justice,
the declaration of human rights at article 10 states
• Everyone is entitled in full equality to a fair and public
hearing by an independent and impartial tribunal, in the
determination of his rights and obligations and of any criminal
charge against him.
Yet our bill of rights only mentions the word Fair once
public hearing once ,independent once and impartial once
and that is in section 25 of the bill of rights which only relates
to criminal proceedings.
the universal declaration of rights does not confine the rights set
out in article 10 to just criminal matters but to all matters , the
operative word being "and "
section 25 states
• 25 Minimum standards of criminal procedure
• Everyone who is charged with an offence has, in relation to the
determination of the charge, the following minimum rights:
• (a) the right to a fair and public hearing by an independent and
impartial court:
• (b) the right to be tried without undue delay:
• (c) the right to be presumed innocent until proved guilty
according to law:
• (d) the right not to be compelled to be a witness or to confess
guilt:
• (e) the right to be present at the trial and to present a
defence:
• (f) the right to examine the witnesses for the prosecution and to
obtain the attendance and examination of witnesses for the defence
under the same conditions as the prosecution:
• (g) the right, if convicted of an offence in respect of which the
penalty has been varied between the commission of the offence and
sentencing, to the benefit of the lesser penalty:
• (h) the right, if convicted of the offence, to appeal according
to law to a higher court against the conviction or against the
sentence or against both:
• (i) the right, in the case of a child, to be dealt with in a
manner that takes account of the child's age.
By way of OIA please advise why the New Zealand bill of rights does
not conform to the universal declaration of human rights and
explain why do people in the civil jurisdiction and family courts
do not have the right to "full equality to a fair and public
hearing by an independent and impartial tribunal, in the
determination of his rights and obligations "
and Why section 25 only provides for people charged with an offence
and not for any one appearing in court in civil/ family
jurisdictions
This is particularly important to me as a claim of defamation was
filed agaisnt me , my defense of truth and honest opinion were
struck out because I failed to get $12,000 with a two week period
and the matter went straight to quantum . The issue involved being
a whistle blower on a matter of serious government corruption where
law enforcement powers were given to a fictional organization .
additionally
In family court every day people are denied a public hearing as
these hearings are conducted behind closed doors and through the
medium of confidentiality .
Please provide all discussion papers and documents which consider
the bill of rights and the obligations to be in line with the
universal declaration of human rights.
Yours faithfully,
Grace Haden
received from  Frank Jackson <frankpjackson@aim.com>
As Rolf Harris starts his prison sentence, the UK government announces a major enquiry into the cover-up of child sex abuse.
This is in stark contrast to NZ where the cover-up of child sex abuse involves the highest echelons of the judiciary, the NZ Cabinet, and even NZ's Governor General. More details are here, and here, and here, and here, and here, and here, and here, and here.
NZ authorities have been sitting on the evidence for a decade now, even though this NZ atrocity has been discussed in a debate in the House of Commons.
It is unlikely that the UK enquiry will recommend the adoption of NZ's methods i.e. the gagging of victim families who report under age sex abuse?
Editors Note.   Gagging orders in New Zealand are important as  through the introduction of confidentiality we can pretend that these things do not happen here  and there by  protect the perception of New Zealand being  least corrupt.
It is not about safeguarding our residents and our children it  about keeping up appearances  .
The Glenn Inquiry has  just competed its report    which totally conflicts with Transparency Internationals findings   of New Zealand's  judiciary and  Public sector.
In contrast the Glen  report exposes the  alarming dysfunction in the Family Court which is known to all who use it but  concealed by those who administer it.
This extends to scathing accounts of unprofessional behaviour and poor or sloppy communication and record keeping in courts generally. But mostly the criticism falls
on judges, lawyers and psychologists in the Family Court, which they paint as a hostile environment.
The family court is concealed from  the public  eye by its  confidential nature   and  secretive   decisions.
Those who seek help or get out tell of poorly resourced services and a lack of knowledge and training among key institutions, professionals and agencies, despite pockets of excellence.
In all it makes good reading
The People's Report
Overview – The People's Report (PDF, 130KB)
Chairman's Foreword, Acknowledgement, Preface, Executive Summary, Introduction – The People's Report (PDF, 550KB)
Section 1 – Honouring their stories, their lives – The People's Report (PDF, 370KB)
Section 2 – What's working well – The People's Report (PDF, 300KB)
Section 3 – What's not working well – The People's Report (PDF, 412KB)
Section 4 – Doing things differently, ideas for change – The People's Report (PDF, 453KB)
Section 5 – Taking Action – The People's Report (PDF, 313KB)
Section 6 – Appendices (PDF, 186KB)
The People's Report – the full document (PDF, 1.61MB)
FAQs – The People's Report (PDF, 139KB)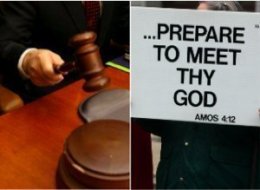 Justice system or legal system
It is said that True law is inseparable from Justice, then why is it that our minister of Justice Judith Collins refers to our courts as courts of law not courts of justice.
It is a sad day indeed that our ministry of justice has no way of delivering justice
The quote above is direct from the Vatican and given the churches traditional role in law you have to wonder when the two started to drift part.
It certainly makes you wonder if God is still defending New Zealand or if we have in fact sold our souls to the devil.But on reflection and in turning to the bible Ecc 3:16 I see that this is nothing new
In the place of judgment—wickedness was there,
in the place of justice—wickedness was there.
So in 2000 years nothing has changed and I often wonder if God hasn't been miffed by being trumped by lawyers.The bible Ecc 3:16
"God will bring into judgment
both the righteous and the wicked,
for there will be a time for every activity,
a time to judge every deed."
I can only guess that this is the reason why so many lawyers associate themselves with the church, so many of them have good cause to ask for forgiveness or is it their perception of righteousness which brings them clients.
This brings us to the question does God sit higher than a lawyer, do they sit equal or do lawyers trump God.
Q. What's the difference between God and a lawyer?
A. God does not think he is a lawyer.
Many may think that this is a joke but I have a very real story which confirms that there are Lawyers who believe they trump God.
I was married in St Georges Anglican Church in 1985, our vows sworn before God and the congregation were that that we would share everything. My husband and I became one and I distinctly remember the vicar saying Mark 10:9
"What therefore God hath joined together, let not man put asunder."
Fraser Powrie a Lawyer on the vestry of St Georges at the time and a Vicars Warden had been our neighbour for many years. His wife Elaine and I had shared the kindy run for my youngest child and her middle child.
When I was sued for asking the simple questions "Why does this law enforcement authority not exist" and " why is a council manager contracting the council resources out to this same fictitious organisation " my then husband went to see Fraser Powrie and was billed $33,000 despite the years of cost effective services my husband had provided to the Powries as a neighbour helping out a neighbour.
I had been taken to court for defamation and my defence of truth and honest opinion had been struck out through legal manoeuvring, Basically I had 2 weeks in which to find $12,000 and because I was a married woman I had no independent access to funds.
When my defence was struck out we also skipped the formal proof stage and the matter went to court as though I had been found guilty of defamation. The matter went straight to quantum and I was fined $57,500 plus $41,000 cost for speaking the truth.
Fraser Powrie came up with a solution for my husband and that was that 23 years into our marriage we were going to re write the marriage vows and introduce the concept of separate Debts into our marriage.
I was told that I had to sign the documents which Powrie had drafted which was effectively a consent to a matrimonial property split. To encourage me into this action all the bank accounts were frozen and I was penniless.
I suggested to my then husband that this would bring about an end to our marriage and I was told that I was black mailing. I however saw it as someone willfully re writing my marriage vows and breaking my marriage contract.
Fraser Powrie motivated my husband in to this course of action by introducing fear into him. My husband believed that my honesty and truth would eventually cause us to lose everything and so he paid Fraser the $33,000 for the advice and the strategy which would ensure that I had no alternative but to sign the document but it also brought about the end to my marriage .
I have asked the Anglican church if they could enlighten me to the order of things, how sacred is my vow , when a lawyer can force me to " contract out" so to speak of those vows nearly quarter of a century later . Who sits higher God or the lawyer on the vestry? That was six years ago I have yet to receive a reply.
While this example proves that a lawyer can re write marriage vows and force change 23 years into a relationship the same is not applicable to contracts which lawyers write up and claim to be final and unchallengeable even when persons are forced into signing under duress.
Back to Judith Coliins.
Judith Collins is a lawyer her statement that we have a legal system and not a justice system conflicts with the statement made by the Pope that "True law is inseparable from Justice "
My experience and observations have has proved that criminals can use our legal system to pervert the course of justice, the one with the money wins. That is neither law nor justice.

Civil justice ,in conjunction with Verisure Investigations Limited , is  wanting to hear from any one  who    has been served  with  papers to enforce a judgement  debt  for the supply of Water .
The action is  being taken by Malcolm David Whitlock  supported with an affidavit from Latesha Harrison-Lynch  formerly of Debtworks  now  working for  Whitlock .
Verisure Investigations limited and Civil justice are working together  to attempt to restore justice  in the legal process through a radical principle called evidence.  We hope to provide a cost effective  solution   for all  .
Free 15 minute  phone consultation ( by appointment )
Please  contact  Grace@verisure.co.nz
The following is a subscriber  story   describing her experience as a lay litigant in the Family courts .
All is fair in love and war.  That, I have discovered, is simply not true! 
 "Emotional abuse" is the number one dirty tactic the lawyers for the applicants used against me.  Here is a definition of Psychological abuse, also referred to as emotional abuse or mental abuse, is a form of abuse characterised by a person subjecting or exposing another to behavior that may result in psychological trauma, including anxiety, chronic depression, or post-traumatic stress disorder. Such abuse is often associated with situations of power imbalance, such as abusive relationships, bullying, and abuse in the workplace.  
 The power imbalance is an obvious one in my case.  Two lawyers, having full knowledge of the law and two applicants, against me (having been a legal secretary, the full extent of my knowledge of the law).  Four against one is never going to be a "fair" battle.  The lawyers pulled out all their dirty tricks against me, which I will into shortly.  The lawyers, under the applicants instructions, played one dirty trick after another, against a mother of five in order to get what they wanted.  Full access and control over my son, who they do not know.  For ten months I did not sleep at night, my heart beat irregularly and fast, I was grumpy (probably due to lack of sleep) and I shied away from contact with people because I no longer trusted anybody involved (except my friends and family).  All of which are signs of severe stress. 
Bullying!  I have never experienced bullying, in such a degree, as to the extent I have been bullied by the applicants and their lawyers through the Auckland Family Court.  What they did to me was shear mean and completely unnecessary.  In the end, it was seen by Whangarei Family Court, and it did not hold the lawyers or the applicants in good steed with the Family Court.  However Auckland Family Court condoned the bullying behaviour (by allowing the proceedings to continue on the basis of a false "affidavit of service" and also by allowing substituted service for much of the  future documentation.  I was deemed guilty by Auckland Family court, while trying to prove myself innocent!  I was not listened to by the lawyers for the applicants, the (old) lawyer for the child or the Court.
 "You shall know the truth and the truth shall set you free."  It is a verse I have held on to, during four applications which were filed against me in the Family (LOL) Court, by the parents of  a deceased male (who never sought contact with my son) and on whose death the applicants immediately sought contact with my son.  You will need something to keep believe in, representing yourself in family Court.
The complete file ended up being approximately 15cm in thickness.  At the allocated court hearing on 2 July 2013, the Judge held up the file and reading between the lines, he meant "enough".  Counsel for the applicants were all prepared for their case, they had sent me a copy of their "bundle of documents"(about 2 inches thick) to refer to at the Court hearing, which I received on the very morning of the hearing.  No time for preparation for me – and that is all part of one of the plan and just one of the lawyer's dirty tricks.  Dirty Trick number two.  Always serve the self represented respondent at the very very last minute in order to create maximum stress and leave her no time to respond!  I suppose that makes me an "ent".
 Dirty trick number three was, in fact, a crime – PERJURY!  At 4.55pm on 4 February 2013, I received, by email, the first false "affidavit of service" of Michael Downey.  Registrar's List was set down for the following day, 5 February 2013.  The "affidavit of service" stated I had been served by Michael Downey at 1.45pm on Monday 4 January 2013 (the 4th was in fact a Friday), only I had proof I was not at the address the document non server swore he had served me.  The applicants lawyer sent me an email later that day that read "we have checked with Translegal Services New Zealand and they have advised us that their agent definitely served you on Friday, 4 January 2013"!  It was, a very dirty trick, waiting to the very last 5 minutes but the dirty trick of perjury was unconscionable!  At that time it was possible the applicant's lawyers did not know of the perjury (giving them the benefit of the doubt).
 Dirty trick number, I've lost count now.  Counsel filed the document by email in the last possible five minutes, but it was so flawed it was rejected by the Court.  However this gave them a door to sneak in.  Judge ordered "file a satisfactory "affidavit of service" or send the documents by way of "registered post".  So there you go… proceedings commenced on a false "affidavit of service".  It is completely acceptable to the Auckland Family court.
 Next dirty trick.  Over one month later, I receive, by email, the next false "affidavit of service".  This time, Downey has changed the date and time of service to 7.45am on 3 January 2013.  There is a footer at the bottom of the first "affidavit of service" which shows the documents have been prepared by Counsel for the applicants.  It is the format they use for saving documents.  Both the "affidavits of service" were not the usual format of Translegal Services New Zealand (which is the format of the the very first affidavit for the first lot of applications which were filed against me), and is quite different from the format of the documents prepared by counsel for the applicants.  In a nutshell, counsel for the applicants had prepared the false "affidavits of service".  Not only that, they have used the completely altered "affidavit of service" as proof of service, knowing very well that it had been changed and with the knowledge that I had filed two sworn affidavits that I was not at Ruawai on either date, purchase receipts, bank statements and an affidavit of my friend who I was staying with.  I was away, with my five children on both days – Downey swore he served me!
 The Judge later noted in his directions that he did not believe the documents had been served by way of the "service affidavits"of Michael Downey.  He did however, believe I had been served by way of registered post, of which the postie had signed, my name on the docket in receipt of the documents.  Forgery or fraud, by all accounts, another crime to add to the growing list of crimes undertaken during the proceedings against me.  I have forwarded evidence of this to the Court.  
 …this next dirty trick, I can hardly fathom.  The applicants and their lawyers just get meaner and meaner.  The applicant's lawyers and I had an email conversation, as follows :
 "Dear John, I will agree to unblock you from my email if you promise not to serve any more false affidavits on me… I will trial this unblock for 1 month.  However if I feel that you are using my email to harass me, I will re-instate the block."
 John's reply "… thank you for your various correspondence.  Unfortunately any affidavit provided by my clients is very likely to be considered by you to be false.  Therefore we will continue to correspond with you by post."
 My reply "Thank you for your email of today's date.  If you are unable to send affidavits which are not false, then, I too, consider it is best that you send documents by post.  It is not so shocking for me this way."
 Quite clearly, it is agreed between the applicant's lawyers and I, that he will correspond by post.  However, one week before the hearing, on trying to find my twitter password in my email trash, I came across a bunch of documents and correspondence, sent to me by the lawyers for the applicants.  All is fair in love and war?  No, I don't think so.  The word of the lawyer means nothing!  I sent this conversation to the Court by way of memorandum and advised them that if I had not replied to the correspondence or documentation of the lawyers, it was because I had been tricked!  This was in anticipation of the next dirty trick, where they would advise the Court, "the respondent has not replied to our correspondence or documentation".  This is a dirty trick they had used previously, in order to trash me before the Court.  They also sent a blog to the Court, which they presumed was mine!  Watch out for that!   Lawyers could retrieve any blog from the internet and use it against you.
Beware!  Being a lay litigant/self represented/litigant in person is definitely not for the faint hearted!  I was threatened with having to pay the applicant's legal bills, I was completely trashed before the Court by the applicants through their lawyers, I was deemed a liar.  I didn't sleep properly for ten months (when served with the false affidavits I did not sleep a wink), my children suffered, and what for?  Justice.
One more trick I found the lawyers used.  They would always let me know, via documentation, that yet another application had been filed with the Court, and in this way, they could say "the respondent knows of the applications against her.", and this is how they achieved substituted service time after time.  If one knows of an application against them, they may attempt to avoid service in which case I was found guilty before I was proven innocent.
 Justice prevailed in the end, with the outcome that the applicants got exactly half of what I initially offered them by way of contact.  I do not believe I would have achieved the same outcome in the Auckland Family court.  My saving grace, came with encouragement by Grace to have the proceedings transferred to Whangarei.   Having a new lawyer for the child appointed was a "God send"also.  Having a lawyer for the child, who does act in the child's best interests, is indeed a blessing.  Having a lawyer for the child (the old one) who is nothing but an extra lawyer for the applicants was really hard going!
 The applicant's final application to appoint themselves as additional guardians of my child, did not go down well before the Court.  It was seen as inappropriate, which of course, my family, friends and I knew very well.  What type of people try to appoint themselves as guardians of someone else's child, who they do not even know or know anything about.  Anything is possible through dirty, bully tactics, if persistent.  You need to be just as persistent in fighting back against the bully!
 Taking on lawyers, as a lay litigant, definitely requires serious consideration.  If I had employed the services of a lawyer, I would now have no house!  Hopefully, my experience has provided you with some insight into the tricks you will be up against.  I have only mentioned here the lawyers tricks, the applicants tricks, I am sure would surpass even these.  Dirty tricks and all – I feel I have bitter/sweet victory!
I do not think all lawyers are like this, I cannot comment though, this is the only experience I have had, and I can say I definitely would not like to repeat it.  My experience is, that court, is the way ghastly people attempt to get their way.  Although, not always what they want or how they want it.  Sometimes it can be taken too far.
 After the hearing, I asked the female applicant (not very politely), if she "intended filing any further applications against me."  She said "no", we'll see about that, the applicants think that lying and fabricating evidence is the new "telling the truth"…